On August 4, the world's longest certified 3,100-mile race ended, taking place in New York City for the 19th year in a row.
This year's competitions were in many ways epoch-making: 2 world records (among men and women), two national records were set. And this is only the outer part of the race, visible to the naked eye…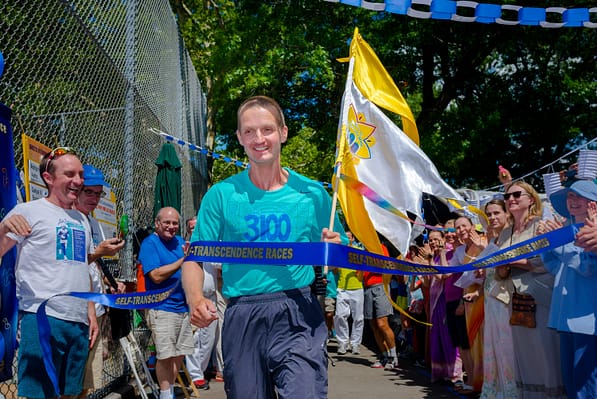 Ashprihanal Aalto of Finland lifted the world record of 3,100 miles to new heights, beating the previous record set by Madupran Schwerk of Germany by 23 hours. Madupran's record lasted 9 years. Ashprihanal's new world achievement is 40 days + 9:06:21, which is an average of 123 km / day! Ashprihanal went to this achievement through 13 starts at 3100 – 13 years!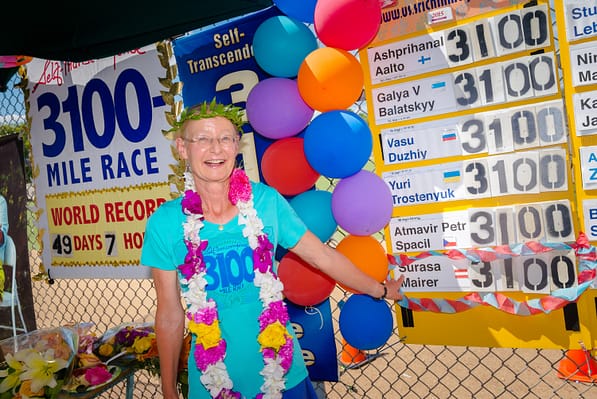 Surasha Mairer from Austria surpassed the time of Suprabha Bekjord, who was the best among women for 17 years! The new world record is 49 days+ 7:52:01. Although it is inappropriate for women to talk about age, it is impressive that Shurasha showed her best result out of 3 races at 56 years old!
Galya Volodymyr Balatsky set a new Ukrainian record – 42 days+17:39:59. Along the way, he managed to set a record that surpassed even Madupran and Ashprihanal – ALL 43 days he did not fall below 70 miles per day (even on his last day)!
Vasu Nikolai Duzhiy raised the record bar for Russia to a new height – 44 days + 6:10:42.
For me, the race was difficult in the beginning. It was my 11th start and I was well prepared. But all efforts to get to a good speed ended in a recession every 4 or 5 days. During the first half of the race, I had 2 serious crises: both moral and physical … Perhaps two construction sites on the track, jumps in the weather, suboptimal nutrition, a full moon had an effect… But the fact remains – during the first half, almost every day I felt sick…but I kept moving forward. When, due to bad walking days, I needed to run 112 laps in the remaining 3 weeks without any failures, it was time to finally mobilize. Probably, the secret lies in the determination, which can attract Grace from Above and annihilate the influence of construction sites, the full moon and everything else that stands in the way …
Gradually, I took the path without extremes – not chasing high daily miles, I tried to make my minimum to finish on time. Sometimes – with a margin, if I could, without extra tension or effort. In the end, I ran the last 19 days very smoothly. And even ran through the second full moon, which always weakened me incredibly in a mystical way! Our super doctor from Italy – Ayurveda expert, homeopath, expert on subtle energies – Kaushal, who arrived 10 days before the end of the race, helped me a lot to even out the run. My result is 50 days + 12:52:49, I finished the day before the official end of the competition. Two days behind my best time in 2014, but still a HUGE WIN for me! Finishing the 3100 with any time is a special milestone in a runner's life. I was incredibly happy!
You can restore the picture of events from my
video reports
, which I shot almost every day during the run.
As I write these lines, I can't help but feel that as soon as you try to put the experience of 3100 into words, you immediately separate it from reality… It turns out to be a truncation, a faint resemblance to the original.
I can only imagine what it is like for spiritual Teachers who see the Truth in all its radiance, grandeur and immensity… and then try to express their Vision and Experience by means accessible to people, to put the ocean into a nutshell… But if music, books and others expressions, cuts of Truth are so inspiring, what can we say about the Original itself? ))
It seems that the only way to have an untruncated and undistorted experience is to become experience itself, to become Truth.
… When Arpan first started the 3100 in 2004, he said: "Having helped 3100 runners all these years, coming to the race many times, I thought I knew almost everything about running 3100 miles. But when I started, I realized I don't know anything! The only way to comprehend the distance is to start on it."
All results of the 19th 3100 Miles of Self-Transcendence, 2015